Introducing PhotoEngineers
As specialist business photographers, we are focused on helping organisations deliver results in all areas of communication, including sales and marketing, public relations, web development and social media.
Our clients include some of the leading brands in the retail, manufacturing, charity and professional services sectors, such as KFC, Karen Millen, Barclays, TUI, Shelter and Wolseley. We also work with small and medium sized firms, both in Colchester where we are based, and throughout the UK. As a result of such a diverse portfolio we have the flexibility and experience to shoot in any location, from clients' premises to some of the most remote and stunning places in the world.
We manage all aspects of a project, from planning to post-production, ensuring a consistent outcome that engages the target audience. Please feel free to review examples of our work, and to get in touch to discuss your specific requirements.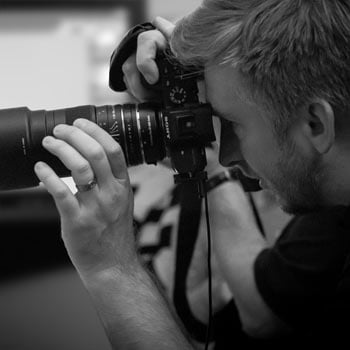 Dan shoots for all my clients, and never fails to deliver a superb result. Having worked with numerous photographers, I have no hesitation in recommending PhotoEngineers for their fantastic attitude, creativity and expertise.
Dan is by far the best photographer we've ever worked with – his images have transformed our website and PR, and the feedback from our customers has been excellent.
PhotoEngineers' understanding of our requirements, together with their creativity and strategic approach, has been invaluable in helping to differentiate and promote our brand. I can't recommend them highly enough.